Signature Funeral Services Delivers Loving Memorials for Every Family, Without Demanding Exorbitant Funeral Costs in Adelaide.
Ideology defines you – with every choice shaded by practicality and every action slanted toward pragmatism. You believe in efficiency and this governs every aspect of your life. You wish for it to govern your memorial as well, with a straightforward ceremony proving perfect for your future needs. The prepaid arrangement should embrace convenience as well as deliver fair funeral costs in Adelaide.
Signature Funeral Services understands your need for clarity. This is why we deliver private cremation options for families, allowing them to create simple, dignified and tasteful ceremonies (without the expected costs of funerals in Adelaide). Contact our directors today to learn more.
Signature Funeral Services: About Us
Since 2007, Signature Funeral Services has countered Adelaide's rising funeral costs – connecting families to exceptional care and fair pricing. We recognise the emotional challenges our clients face when arranging a funeral. We don't, therefore, wish to compound those challenges with high costs, so we embraced a fixed-rate policy, providing comprehensive packages for every need and every budget.
For those seeking quieter services, we provide private cremations. These ceremonies promise respectful remembrances and lower funeral costs in Adelaide. To learn more, schedule an appointment with a Signature Funeral Services consultant today.
Our Private Cremation Ceremony
To counter the cost of a funeral in Adelaide, we offer families a private cremation ceremony. This tribute allows families to pay their respects and maintain better control over their finances. It provides:
Full Mortuary Care and Preparation (including private identifications).
All Certifications (including government registration and physician certification).
Private Consultations (in which families choose floral arrangements, casket selections, and other ceremonials).
Full Liaising (including Births, Deaths, and Marriages).
Transfer from Place of Death (within 100-km of Adelaide).
These services are all performed for a fixed fee of $2090, sparing families exceptionally high Adelaide funeral costs. The service is intimate, private, and precisely planned.
Our Other Services
While the private cremation ceremony delivers the most efficient funeral costs in Adelaide, our staff also provides a series of fairly-priced packages. Families may consider:
Each of these packages delivers comprehensive care, connecting families to the support, service, and dignity they warrant.
Adelaide Funeral Costs Often Prove Burdensome. Signature Funeral Services Wishes to Alleviate That Burden.
The cost of a funeral in Adelaide demands an excess of money and emotional fortitude. Signature Funeral Services thinks this unfair – wanting to spare our clients the anxiety of arranging a memorial. This is why we provide fixed-fees and affordable packages, refusing to sacrifice comfort for cost.
To learn more about our private cremation services contact us today:
Use our convenient online form to request further information regarding pricing, packages, and more. Our staff will quickly respond to all enquiries.
The funeral was flawless. The service, held at St Patrick Catholic Church in Grote Street, was followed by an interment at the historic West Terrace Cemetery.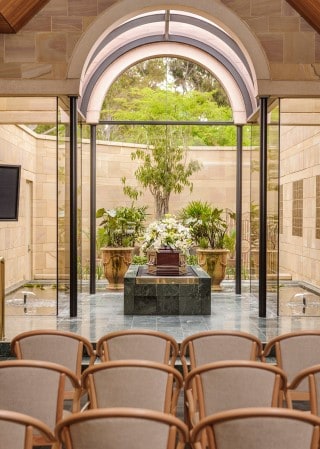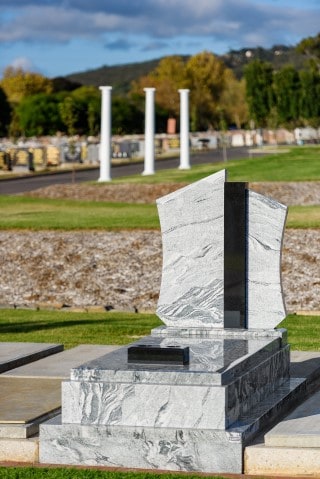 Centennial Park Grave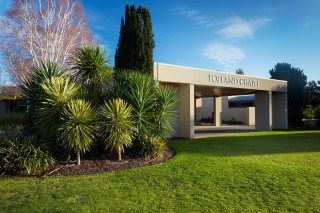 Acacia Chapel