Funeral Services, Directors & Homes in Centennial Park
If you live in the South of Adelaide, our Funeral Director for Centennial Park offers a beautiful location. Celebrate and honour the life of a loved one who's no longer with us.
At Signature Funeral Services we can arrange a beautiful, dignified funeral in Centennial Park.  Above all helping you to say goodbye to a special person in quiet, tranquil surroundings. As a result it's a popular place for Adelaide families to pay tribute and additionally enable their loved ones to rest in peace.
Lay your loved ones to rest in the tranquil oasis
When faced with the difficult decision of selecting a venue for your loved one's funeral, basically Centennial Park emerges as an ideal choice. Because its meticulously maintained lush gardens provide a serene oasis where you can contemplate their life and the happiness they brought to yours and others'.
Further more, Centennial Park offers three non-denominational chapels of varying sizes and styles, ensuring that funerals of any scale can be accommodated. So whether you opt for the Mawson chapel, the Florey chapel, or the Heysen chapel. Therefore you will have the opportunity to showcase family photos or videos on the large audio-visual equipment, adding a personal touch to the service.
We're experts in organising thoughtful, dignified Centennial Park funerals
Additionally Since our establishment in 2007, we, as funeral directors, prioritise a fitting final farewell for your loved ones. Even more, we handle every detail, all in all ensuring nothing is overlooked. From mortuary care to coordinating with clergy, florists, and caterers, meanwhile providing comprehensive assistance. Inaddition to music arrangements, Signature Caskets, and memorial pages, your Centennial Park funeral will be remarkable. Most importantly we offer the necessary support and care during this difficult time, earning us the trust of being a preferred Funeral Director for Centennial Park.
Plan and prepay
Consider planning and prepaying for your Centennial Park funeral with Signature Funeral Services. Because we assist in making decisions, from music to cremation, honoring your preferences. This relieves your family from arrangements and financial burden in the future.
Arrange an appointment to organise a Centennial Park funeral
As with all our funerals in Adelaide, our funerals in Centennial Park are all-inclusive at fixed prices to suit all budgets. We also provide prepaid funeral services in Adelaide as well as in Elizabeth & Salisbury.
Find out more by calling (08) 8281 0260, or 1300 199 299, sending an email to [email protected], or completing our online form.
Signature Funeral Services
Client Services
PO Box 494
Enfield SA 5085
Phone: (08) 82810260 or 1300199299
Fax: (08) 82810222
Email:
[email protected]
Proudly South Australian Owned & Operated
Online
Use our convenient online form to request further information about our Centennial Park services or cremation process. Our team will provide a prompt reply.
Perfect location South of the city in Pasadena this is a Full Dignified Service in a comfortable chapel with beautiful surrounds +big screen to play your DVD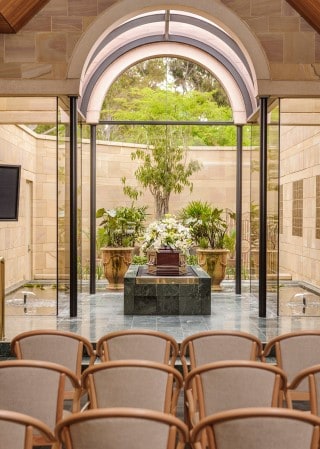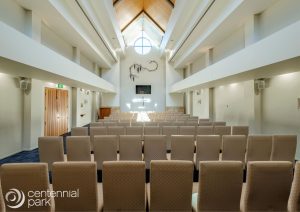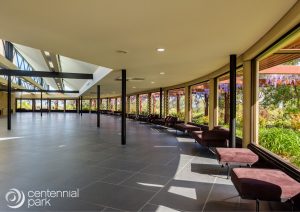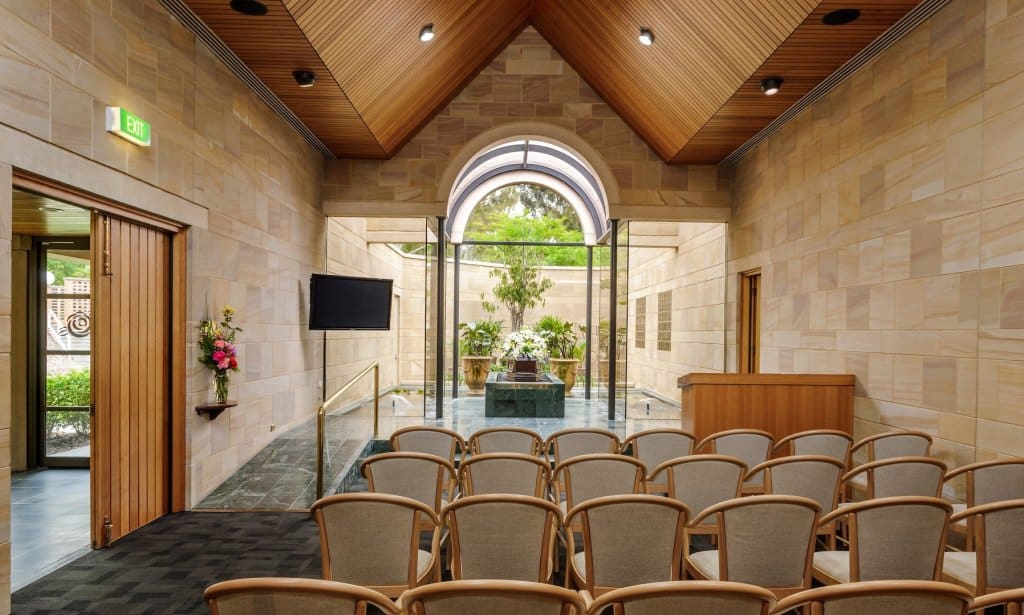 Signature Funeral Services Compassionate Support at Centennial Park's Venue
Introduction:
When someone we love passes away, it can be a difficult and sad time. That's when our funeral directors step in to help. At Centennial Park, our Signature Funerals arrangers offer comfort and assistance during this challenging period. Let's explore how these caring professionals can support and guide you.
Funeral Directors
Your Support System At Centennial Park; our funeral directors are here to support you every step of the way. They understand that saying goodbye to a loved one is hard, and they provide comfort, understanding, and practical help.
Creating a Meaningful Farewell
Our funeral directors are experts in planning personalised and meaningful funerals. They listen to your wishes and help make important decisions, such as choosing the right casket and arranging flowers and music. Their goal is to create a farewell that honours and celebrates the unique life of your loved one.
Taking Care of the Details
Planning a funeral involves many important details, but our funeral directors are here to handle them all. They work closely with you, ensuring that everything runs smoothly. From coordinating with religious leaders to organising transportation, they take care of the logistics so you can focus on remembering and grieving.
Providing Support and Comfort
During the funeral service at Centennial Park, our funeral directors are there to offer support and comfort. They welcome and assist guests, making sure everyone is seated comfortably. Their presence brings a sense of calm and helps create a respectful and peaceful atmosphere.
Supporting You Beyond the Funeral
Our care doesn't end with the funeral service. Our funeral directors at Centennial Park are available to provide ongoing support and resources as you navigate the grieving process. They understand that healing takes time, and they are here to help you find comfort and solace along the way.
Our funeral directors are compassionate professionals who provide vital support during times of loss. With their guidance, you can plan a meaningful farewell that truly honours your loved one's life. From assisting with decisions to taking care of the details, these dedicated individuals are there to make a difficult time a little easier. At Centennial Park, our Signature Funeral Services ensure that you and your family receive the care and support you need as you remember and celebrate the life of your loved one.
Centennial Park: A Serene Final Resting Place:
Centennial Park holds a special place in our hearts as a beautiful and tranquil cemetery. Nestled amidst nature's embrace, it offers a serene final resting place for your loved ones. The park's well-maintained grounds and peaceful surroundings provide a comforting environment for remembrance, reflection, and honouring cherished memories.
Respecting the Beauty of Nature:
Centennial Park, respect and value the beauty of nature. The park's carefully designed landscapes and tranquil gardens create a serene atmosphere that embraces life's natural cycles. Surrounded by trees, flowers, and gentle pathways, it's a place where you can find solace and peace.
Meaningful Farewell Services:
Signature Funeral Services, as an approved Funeral Director at Centennial Park, takes pride in crafting meaningful and personalised farewell services. We work closely with you to create a ceremony that reflects the unique life and personality of your loved one. From choosing meaningful readings and music to incorporating personal touches, we ensure the service is a heartfelt tribute to their memory.
Supportive and Compassionate Staff:
During this challenging time, our supportive and compassionate staff at Signature Funeral Services is dedicated to assisting you. We understand the importance of empathy and patience, offering a comforting presence and a listening ear. Our team will guide you through the process of arranging a dignified and respectful farewell that aligns with your wishes.
Preserving Memories for Generations:
Centennial Park serves as a place where memories can be preserved for generations to come. Alongside traditional burial options, the park offers a range of memorialisation choices, including beautiful gardens, dedicated benches, and plaques. These lasting tributes provide a meaningful way to honour your loved one's legacy and create a lasting memory.
Conclusion:
Signature Funeral Services, an approved Funeral Director at Centennial Park, is committed to helping you honour and remember your loved one in a serene and beautiful setting. Our dedicated staff will guide you through the funeral planning process with empathy and care, ensuring a personalised farewell that respects the beauty of nature and preserves cherished memories. Contact us today to discover how we can support you during this time of loss and remembrance.