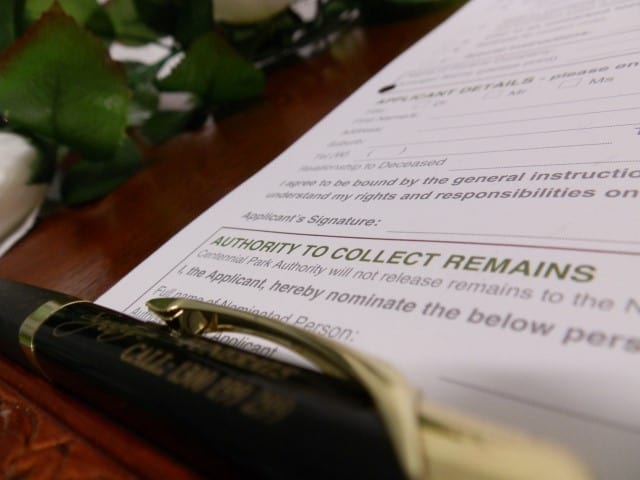 Call 1300 199 299 or (08) 82810260 for prepaid funerals.
"Peace of mind and consideration for family and friends are two good reasons why Prepaid Funerals are a great idea."
Making Prepaid Funerals & Pre-Arrangements
The time of your passing is an emotional and challenging period for your family. That can make it difficult to contend with the financial obligations and planning decisions that accompany making funeral arrangements. You can relieve your family of this burden when you choose to make your prepaid funerals preparations and pre-pay for a complete, dignified funeral from Signature Funeral Services.
Not just a way to ensure that your family does not feel a financial impact, it provides you with the opportunity to express your wishes clearly. Making your own arrangements for your prepaid funerals allows you to make these deeply personal and meaningful choices in your own time.
The links we've included below contain downloads with some helpful pre-arrangement instructions and a family record. Use this form to accurately record important information and dates. This is also your opportunity to consider how best to record your desires.
After working through the prepaid funerals with Signature Funerals, we will provide you with the cost. This is a fixed amount that will not change once you finalise the terms. With this cost in mind, you may find it ideal to pre-pay for the service as well. Though this is completely optional, many people find it a valuable opportunity.
KeyInvest Funeral Bonds by Signature: a safe way to Prepaid Funerals
The sudden financial burden of a funeral can be difficult for a family to manage, especially in a time of grief. For many, protecting those whom you love from this pressure is an important goal. The peace of mind families experience after pre-payment is a key factor that encourages many Australians to make prepaid funerals. For those who wish to pre-pay, Signature Funerals works with KeyInvest to provide the Signature KeyInvest Funeral Bond. Individuals can contribute funds to prepaid funerals up to the amount previously determined while planning.
The KeyInvest Funeral Bond is a flexible option for families with a simple function. Its sole purpose is to gather funds to be used to cover the cost of your prepaid funerals. It is an investment plan based on your savings, and it operates securely to protect your investment.
The key benefit of paying into this bond is the guarantee it affords your family. The bond guarantees full payment for the funeral service you've pre-arranged.
Receive Caring Funeral Service Assitance Today
Signature Funeral Services has highly trained consultants ready to work alongside you today. Receive thoughtful help and guidance as you consider your plans for your prepaid funerals. To begin the process, speak to one of our consultants today. With 24/7 availability, just call (08) 82810260 anytime, day or night, for immediate assistance.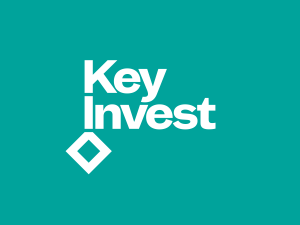 Signature Funeral Services: Plan Ahead with Prepaid Funerals
Introduction:
Welcome to Signature Funeral Services, where we understand the importance of planning for the future. Our prepaid funeral options provide peace of mind, ensuring that your loved ones will be taken care of when the time comes. Take a moment to learn about our services and how they can benefit you and your family.
Planning Ahead for a Peaceful Farewell:
When it comes to saying goodbye to a loved one, the emotions can be overwhelming. By choosing Signature Funeral Services' prepaid funerals, you can make arrangements in advance, relieving your family from the burden of making difficult decisions during a challenging time.
Taking Control of Your Funeral Wishes:
With our prepaid funeral plans, you have the opportunity to express your desires and ensure they are fulfilled. From the choice of casket to the type of service, you can personalise every aspect of your farewell. By making these decisions early on, you can ease the burden on your family and ensure your wishes are respected.
Financial Benefits of Prepaid Funerals:
By opting for a prepaid funeral plan, you secure today's prices for future services. Funeral costs often rise over time, but with Signature Funeral Services, you can lock in the current rates, protecting your family from unexpected expenses. Prepaid funerals also allow you to pay in instalments, making it affordable and manageable for your budget.
Supporting Your Loved Ones:
One of the most significant advantages of prepaid funerals is the support they offer to your family. During a time of grief, your loved ones can focus on healing and remembering your life, rather than worrying about funeral arrangements. By easing their burden, you ensure they have the space and time to mourn and find solace.
Flexible Payment Options:
Signature Funeral Services understands that everyone's financial situation is different. That's why we offer flexible payment options for our prepaid funeral plans. Whether you prefer a one-time payment or monthly instalments, we have a solution that fits your needs. Contact us today to discuss the best payment option for you.
Conclusion:
Signature Funeral Services is committed to helping you plan ahead and ensure a dignified farewell for yourself or your loved ones. Our prepaid funeral options allow you to make decisions in advance, reducing the stress on your family and guaranteeing that your wishes are respected. Take the first step toward peace of mind and reach out to us today to learn more about our services.
Planning Ahead: A Comprehensive Guide to Prepaid Funeral Plans
Introduction: Preparing for the inevitable is a responsible and considerate act that can alleviate the burden on loved ones during an emotionally challenging time. One way to ensure your funeral arrangements are taken care of is by considering a prepaid funeral plan. In this article, we will provide you with a comprehensive guide to help you understand prepaid funeral plans, their benefits, and how to go about preparing for one.
Understanding Prepaid Funeral Plans:
a. What is a prepaid funeral plan?
b. How does a prepaid funeral plan work?
c. What services are typically covered in a prepaid funeral plan?
d. Are there any limitations or restrictions to consider?
Benefits of Prepaid Funeral Plans:
a. Financial Benefits:
Price protection against inflation
Spreading the cost over time
Relieving the financial burden on loved ones
b. Emotional Benefits:
Peace of mind and reduced stress
Personalizing your funeral arrangements
Ensuring your wishes are respected
Choosing the Right Prepaid Funeral Plan:
a. Researching reputable funeral plan providers
b. Comparing plans and their terms
c. Understanding the payment options available d. Reading and understanding the fine print
Planning and Personalising Your Funeral:
a. Deciding on burial or cremation
b. Choosing the type of service (religious, non-religious, or personalised)
c. Selecting a casket or urn d. Considering additional services (flowers, music, eulogies, etc.)
Communicating Your Wishes:
a. Informing your family and loved ones about your prepaid funeral plan
b. Keeping important documents and information easily accessible
c. Designating a trusted person to handle the arrangements
Reviewing and Updating Your Plan:
a. Regularly reviewing the terms of your prepaid funeral plan
b. Making necessary updates or modifications
c. Informing the funeral plan provider of any changes
Communicating Your Plan to Your Lawyer and Executor:
a. Discussing your prepaid funeral plan with your lawyer
b. Ensuring your executor is aware of your wishes and funeral plan details
c. Including your funeral plan documentation in your estate planning
Informing Loved Ones:
a. Sharing your prepaid funeral plan details with family and close friends
b. Providing them with the necessary contact information
c. Educating them about the benefits and importance of prepaid funeral plans
Conclusion:
Taking the time to plan and prepare for your funeral in advance can provide immeasurable peace of mind for you and your loved ones. A prepaid funeral plan allows you to make choices that reflect your personal preferences while easing the financial and emotional burden on your family during a difficult time. By following the steps outlined in this comprehensive guide, you can ensure that your final wishes are respected and that your loved ones are relieved of unnecessary stress.