Cremations are also increasingly popular for Funeral Homes & Elizabeth Funeral Directors
Celebrate the life of your loved one and bid them a heartfelt farewell with a beautiful funeral orchestrated by Signature Funeral Services. If you're seeking the services of an independent and professional funeral director instead of the funeral homes in Elizabeth, we are conveniently located in Para Hills West. Since 2007, we have been arranging simple yet dignified funerals that have allowed numerous families and friends to say their goodbyes to their cherished individuals. Trust us to handle every detail with care and compassion, ensuring a meaningful and respectful tribute to your loved one's life.
Our funeral services are based on the premise that it shouldn't cost the earth to give someone a fitting farewell. So that's why we offer fixed price, fully inclusive funerals.
Simple and dignified funeral services in Elizabeth
Saying farewell is hard enough, without having to make all kinds of decisions about a funeral. We aim to make funeral planning a little easier with all all-inclusive funeral packages. Because we take care of everything from mortuary care and preparation. To funeral notices, transportation and all certification to liaising with clergy members. As well as florists and caterers, music arrangements, our beautiful Signature Caskets, as well as memorial pages.
We offer funeral packages to suit all budgets. but no matter which funeral you ultimately choose, you can guarantee that it will be the kind of beautiful, personal and dignified funeral people deserve from an Elizabeth Funeral Director .
Take the stress from your loved ones by planning your own funeral with our Elizabeth Funeral Director Professional
While we all may want to live forever, none of us are immortal. And we all understand how stressful a bereavement can be for family and friends. That's why it makes sense to take some of the stress away by planning your own funeral in advance.
If you're seeking the services of an independent and professional funeral director instead of one in Elizabeth, look no further. We are conveniently situated in Para Hills West, close to your location. At Signature Funeral Services, our experienced and compassionate team is dedicated to assisting you in planning your own funeral. Whether you prefer a private cremation or burial, selecting the funeral venue, music, flowers, or any special details, you can rely on us. Being in the neighborhood of Elizabeth, we are well-positioned to cater to your needs.
We offer prepayment options for all our funeral services in Elizabeth, so that your grieving family are spared having to make what are sometimes extremely difficult decisions combined with a financial obligation.
Saying goodbye to a loved one is an incredibly difficult task, and arranging a funeral can compound the emotional burden. At Signature Funeral Services, we understand this deeply, which is why we strive to be one of the most compassionate funeral directors. If you're seeking the services of an independent and professional funeral director instead of the funeral homes in Elizabeth, we are conveniently located in Para Hills West, close to your area. Our dedicated team is here to provide unwavering support throughout the entire process, aiming to make it a little bit easier for you during this challenging time.
We help you plan the perfect memorial service in Elizabeth
When planning a funeral service, it is important to take into account the wishes of the deceased. There are decisions to make regarding the type of service they would have wanted and what happens to the remains.
We travel to every suburb in adelaide, and can have a funeral director in Elizabeth in no time at all, and can help you to plan the perfect service, so whether you are opting for a traditional quiet and dignified ceremony or a more elaborate and colourful affair, we can help you to get exactly what you or your loved one would want.
When arranging a funeral in Elizabeth, you have the option to choose between a traditional burial or cremation. If your loved one did not express a preference, we can assist you in making a decision. Many individuals opt for a traditional burial as it provides a designated place for visitation and the opportunity to place flowers as a memorial gesture. This choice offers a sense of comfort and a physical location where you can pay respects and cherish the memories of your loved one.
Cremations are also increasingly popular
Cremations are also increasingly popular. Because it means that the deceased's ashes can be scattered in a place that holds significance to them. Along with this, they are also the cheaper option because there is no need to buy a plot of land and they are often considered more environmentally friendly.
As no one wants the added stress of financial pressures, we can help you to plan a funeral to suit your budget. We also offer prepaid funeral plans. Whilst it can be hard to plan your own funeral, it takes the burden away from your family and you get the type of service that you want, as a funeral is such a personal choice. So contact our Elizabeth funeral director arranger today.
Signature Funeral Services believe in transparent pricing and we also provide funeral packages to make things as easy as possible and ensure that nothing is forgotten. This includes a casket. Mortuary care and liaising with clergy and florists. Along with much more. We have an extensive library of music so you can choose use your loved one's favourite song, which can help to say goodbye in the most personal way.
Custom & Personalised Elizabeth Funeral Director arrangers
For a respectful and compassionate funeral service, Signature Funeral Services is there for you during your time of grieving. And we can help to give your loved one the best send-off.
We custom plan each ceremony so that is it fitting to your loved one and meets your requirements. Should you have any questions at any stage, we are here to support you down to the smallest details. So nothing is overlooked.
Contact Elizabeth funeral director today to arrange your pre-planned funeral in Elizabeth or for help to plan the perfect way to say goodbye to your loved one.
We also provide funeral services at Enfield Memorial Park and Centennial Park and other cemeteries, churches and chapels according to your preference.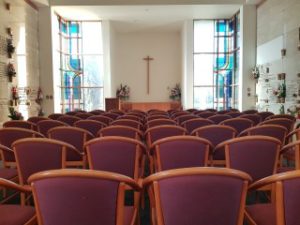 Contact Signature Funeral Services to speak your Elizabeth Funeral professional
As one of the most respected funeral homes located close to Elizabeth. We're here to give you the support and advice you need during bereavement. And to help you to organise a fitting tribute to your loved one. Our experienced funeral directors will guide you through the whole process. By helping to take away some of the strain of making difficult decisions.
Contact Signature Funeral Services by calling (08) 8281 0260, or 1300 199 299, sending an email to [email protected], or completing our online form.
Signature Funerals Elizabeth funeral director were amazing to help us arrange our beautiful Mum's Funeral.. So passionate from start to finish.