"Very Special Private Cremation for those that wish for no fuss over their funeral service $2090 Inc gst"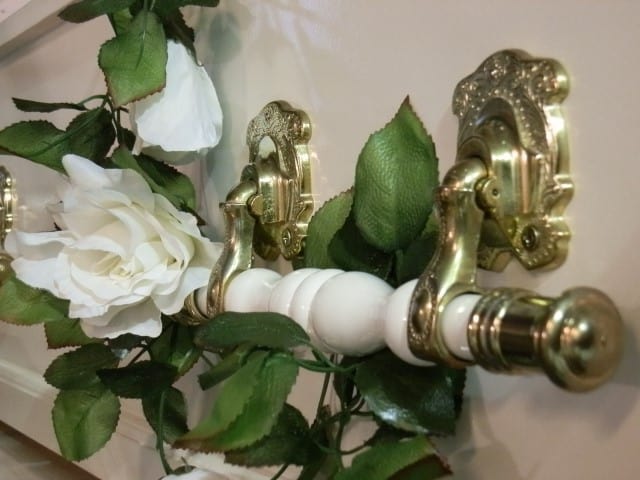 Proud to be the Number One Choice for Private Cremation Services in Adelaide
Welcome to Signature Funeral Services; we are the number one choice for those looking for private cremation in Adelaide and we couldn't be more proud of that.
Read More
Private Cremation Services in Adelaide
Planning a funeral service for a loved one is never easy but Signature Funeral Services aims to take away as much of the stress as possible by ensuring that all the details are taken care of and that you have a respectful and dignified funeral service for your loved one.
Our private cremation services are the perfect way to say goodbye to your loved one as everyone comes together to celebrate their life.
Why choose cremation for your loved one?
Choosing what to do with the remains of your loved one can be a difficult decision. With options including cremation, traditional burial and natural earth burial, you may be confused about all the choices. Traditional burial and natural earth burial involve placing your loved one in a coffin or bio-pod and they are placed into the ground. When you choose cremation, their body is turned into ash and the ashes are then given to you.
It might be that your loved one has expressed that they would like to be cremated or you and your family have decided that it is the best option. If you have any further questions about the different options, our caring and compassionate staff can answer all your queries.
With cremation being a cheaper option, it has become increasingly popular.
As you are also left with the ashes, it provides you with a further opportunity to let your deceased's final resting ground be a place they loved. Some people express where they would like their ashes to be scattered when they have been cremated. If not, the family often choose a spot of significance and join together to scatter the remains.
You also have the option of burying the ashes so that you always have a place to visit and place flowers or other items of memorabilia.
Learn a Little More About Our Private Cremations in Adelaide
Cremation is the process of having a body turned into ash (or cremains) instead of having a body embalmed and buried in a traditional casket in the ground. Adelaide crematorium services are becoming increasingly popular and there are several reasons why one might choose cremation over a traditional burial for themselves or their loved one.
Lower Cost: Cremation generally costs 40-50% less than traditional ground burial.
Environmentally Conscious: Traditional burial involves heavy doses of chemicals during the embalming process where cremation does not.
Flexibility: Urns are easy to transport and they offer families more freedom when it comes to where they will lay their loved one to rest.
What Does A Private Cremation Look Like with Signature Funeral Services?
If you decide that cremation is the right choice for you or your loved one, we'll take care of everything in our Adelaide Crematorium. We will make final arrangements with you via private consultation in your home and we will deal with the mortuary care and preparation as well as provide a Signature Albatross Cremation Casket.
We even handle the paperwork and will have a certified copy of the death certificate posted to you in a timely matter. We cover all the bases so that you don't need to worry about the easily forgotten details.
Experience Makes All the Difference
Confusion is never something you should experience when making final arrangements for your beloved, which is why having accommodating and seasoned funeral directors on your side is so important.
We excel in open communication, flexibility and transparency and we've leveraged our many years of experience to become the best choice for those looking for private cremations in Adelaide.
Why choose Signature Funeral Services?
For a private cremation in Adelaide that is carried out with dignity and respect, choose Signature Funeral Services. We aim to make the whole process as stress-free as possible during a difficult time and, by taking care of all the details, you can spend time in the comfort of your family and friends.
Our fair and transparent pricing policy means that you know how much everything is going to cost, and this can help with your planning.
Our cremation funeral package includes all that you need to create a fitting final ceremony for your loved one. This includes all administration and we can make the final arrangements in a place of your choosing. We can even include a transfer service that can take place any time of day or night, 7 days a week, although after hours does incur a higher fee.
Private cremations from Signature Funeral Services offers you a way to say goodbye in a fuss-free manner, yet with all the dignity that is required from such an occasion. Contact us today by phone, email or via our online form and we will be in contact.
Have a question about private cremation in Adelaide? We would love to help!
Our South Australian funeral directors will do everything that we can to make organising a service as straightforward and simple as possible. We know that by bringing our wealth of experience, knowledge and understanding to the table we can make a significant positive impact to many families.
Our creamtion and burial services extend to Salsbury, Centinnnial Park, Enfield, and Elizabeth. Additionally, we also offer natural burial funerals
throughout the Adeliade region.
For more info on our services or to book a service, please get in touch with us today, as we'd love to hear from you. You can reach us by calling 1300 199 200 or (08) 82810260 any time of day or night.