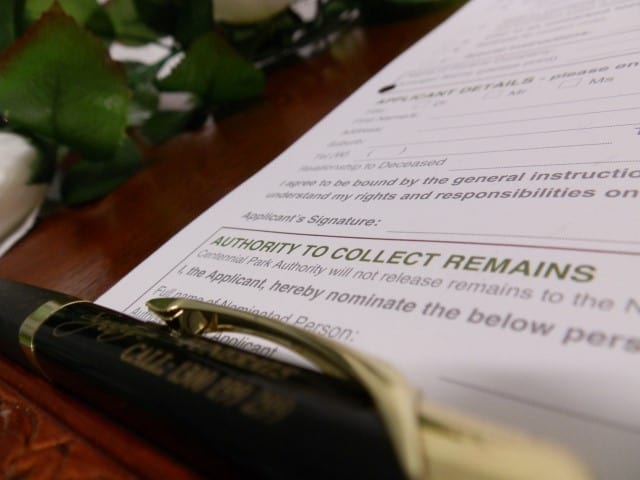 Contact Us at Signature Funeral Services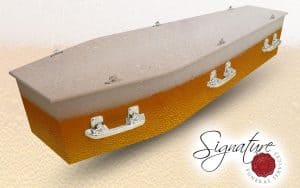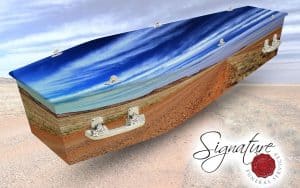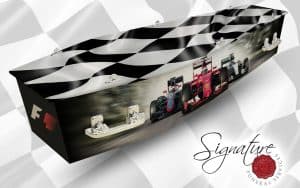 You can simply Contact Us at Signature Funeral Services to receive an itemised comprehensive Quote within minutes of your original contact, via an Easy to understand Package emailed to you directly.
Signature Funerals offers funeral services at various locations, including Enfield Memorial Park and Centennial Park. Our commitment is to honor your loved one's individual qualities and make the process easier for you during this challenging time.
Each funeral service we create in partnership respects both the family and the departed. We provide compassionate and affordable solutions of the highest quality, allowing you to bid farewell without excessive costs.
Our highly experienced funeral directors oversee all services at Signature Funerals. We strive to personalise and ensure a positive experience for everyone involved. Rest assured that we will go above and beyond to create a farewell ceremony that truly reflects your loved one's significance in your life.
Why Contact Signature Funerals?
When it comes to honoring your loved one's life, contacting Signature Funeral Services is paramount.
Firstly, our experienced funeral directors ensure that every aspect of the funeral is meticulously handled. From mortuary care to coordinating with clergy, florists, and caterers, we leave no detail overlooked.
Additionally, we offer compassionate support during this difficult time, guiding you through the process with care and understanding.
Furthermore, by planning and prepaying for your funeral with us, you relieve your family of the burden of arranging and financing the service.
Moreover, our partnership approach guarantees that each funeral service is tailored to respect both the family and the departed, creating a meaningful farewell.
Not only do we provide affordable solutions, but we also prioritise quality, ensuring that saying goodbye to your loved one doesn't break the bank.
With locations at Para Hills West, Enfield Memorial Park, Centennial Park, and more, we offer convenience and flexibility.
Contact Signature Funeral Services today for a personalised, compassionate, and affordable farewell for your loved one.
Please Contact Us at Signature Funeral Services
Contact Us at Signature Funeral Services: We're Here to Help!
Introduction:
Are you looking for help with saying goodbye to a loved one? Signature Funeral Services is here for you! We understand that losing someone is hard, and we want to support you during this difficult time. You can reach out to us whenever you need help or have questions. Just contact us, and we'll be right there to assist you.
What We Offer:
At Signature Funeral Services, we provide caring and thoughtful assistance when it comes to planning a farewell for your loved one. Our team is understanding and kind, and we know how important it is to give your loved one a special goodbye. We can help you plan a ceremony that reflects their unique personality and honors their memory.
How to Contact Us:
Getting in touch with us is easy! There are a few different ways you can reach out to us:
Phone: You can call us at 0882810260 to speak directly with one of our friendly team members. We'll be happy to answer any questions you have and guide you through the process.
Email: If you prefer to communicate in writing, you can send us an email at [email protected]. Write down your thoughts and questions, and we'll get back to you as soon as possible.
Online Form: Fill out our online contact form on our website signaturefuneralservices.com.au. Simply provide your name, contact information, and a brief message about how we can assist you. We'll respond promptly.
Why Choose Us:
At Signature Funeral Services, we believe in providing personalised and affordable services. We understand that everyone's situation is different, and we'll work with you to create a farewell that fits your needs and budget. Our compassionate team will be with you every step of the way, ensuring that you feel supported and cared for.
How We Can Help:
If you need funeral help, we have different ways to support you:
Personal Assistance: Our friendly team is ready to answer your questions and listen to your concerns. We'll be there to support you and help you understand the process.
Planning: We can help you plan the funeral service. We'll talk with you about your loved one and what they would have wanted. Together, we'll create a ceremony that reflects their unique personality.
Supportive Environment: Our caring staff will make sure you feel comfortable and supported. We understand that this is a tough time, and we're here to provide a safe space for you to grieve.
Conclusion:
Losing a loved one is never easy, but you don't have to go through it alone. Contact Us at Signature Funeral Services, and we'll be here to offer our guidance and support. Reach out to us today, and let us help you create a meaningful farewell for your loved one.
Title: Prepare Your Questions: Contacting Your Funeral Director for Signature Funeral Services
Introduction: When a loved one passes away, it's important to have the right support during this difficult time. Funeral directors can provide valuable assistance and guidance. At Signature Funeral Services, we understand the importance of clear communication. In this article, we will help you prepare a list of questions to contact your funeral director, ensuring you receive the support you need.
Understanding Funeral Services:
What types of funeral services do you offer?
Can you explain the different options for Cremation and Burials?
Service Planning:
How can I personalise the service to honour my loved one?
What are the steps involved in planning a funeral service?
Pricing and Packages:
What are the costs associated with the services you provide?
Are there different packages available to fit different budgets?
Additional Services:
Can you assist with arranging transportation for the deceased?
Do you offer grief counselling or support resources?
Documentation and Legalities:
What documents are required for the funeral process?
Can you guide me through the necessary paperwork and permits?
Timelines and Scheduling:
How much time do I have to make decisions regarding the funeral service?
Can you provide an estimated timeline for the planning process?
Staff and Facilities:
Who will be overseeing the arrangements for my loved one?
Can I visit your facilities to see where the services will take place?
Conclusion:
When contacting your funeral director at Signature Funeral Services, it's important to be prepared with a list of questions. Clear communication ensures that you receive the necessary support and guidance during this challenging time. By asking about funeral services, personalised planning, pricing, additional services, documentation, timelines, and staff, you can make informed decisions and create a meaningful tribute for your loved one. We are here to provide compassionate assistance and answer all your questions, offering support throughout the entire process.