Signature Funeral Services Recognises the Need for Cheap Affordable Funerals in Adelaide, Offering Families Dignified Funeral Options.
Cheap affordable funerals: With the passing of a loved one comes a flurry of emotions – and too often is frustration among the most prevalent, with families forced to endure the high costs of arranging a funeral. According to a study by the Council of the Ageing Australia (COTA) (http://www.cotansw.com.au/MediaPDFs/Funerals-Costs.pdf), finding cheap funerals in Adelaide proves difficult, with the average ceremony price ranging from $5,000 to $7,000. This leaves individuals struggling to balance their grief and their available fund.
Signature Funeral Services wishes to change this. We believe that our clients deserve dignified arrangements and fair pricing. That's why we offer affordable funerals in Adelaide, allowing families to create respectful services that don't overwhelm their budgets. To learn more contact our directors today.
Signature Funeral Services: About Us
Since 2007, Signature Funeral Services has followed a simple philosophy – provide families affordable funeral packages in Adelaide, pairing dedicated support with fixed fees. This has allowed us to accommodate all clients, offering them the care they need. Our directors strive always to meet (and exceed) expectations and they do this by delivering fair costs to all.
Too often do families assume that a cheap funeral in Adelaide is impossible. Our services, however, ensure that each arrangement adheres to both ceremonial needs and financial restraints.
Creating Low-Cost, Dignified Funerals in Adelaide: Our Services
Arranging a fitting tribute proves challenging, with families trying to navigate the mourning process. To alleviate this burden, we offer a cheap dignified option funerals in Adelaide, providing our clients with a fixed-fee platform. This enables us to more efficiently cater plans to all budgets, eliminating concerns of ever-mounting costs.
Our affordable funeral plans in Adelaide include:
This $2090 package addresses all mortuary needs and preparations, providing families with a private ceremony.
This $3135 package hosted at the Salisbury Memorial Park Chapel and provides full crematory preparations.
This $4345 package provides a private or published ceremony if you desire at Centennial Park and offers the full service (including comfortable air-conditioned chapel, and much more).
This $4235 package coordinates with a pre-determined venue and allows families to conduct a respectful service whatever your faith may be.
These cheap option funeral plans in Adelaide – along with our other services, including the Enfield Cremation, the Graveside Burial, and the Garden Cremation – enable our clients to experience a loving farewell for a fair price.
Choosing Funerals in Adelaide: Our Promise of Quality
Cheap funerals in Adelaide don't demand a sacrifice of dignity. Our services instead connect families to the closure we provide. We simply pair this with a fixed-rate philosophy.
We promise that every affordable funeral in Adelaide celebrates those who have passed – and provides the ones that remain with a greater sense of financial security.
Affordable Funerals: Choose Signature Funeral Services for a Simple Farewell
When someone we love passes away, it can be a sad and difficult time for everyone. Signature Funeral Services understands the importance of saying goodbye in a meaningful way without causing extra stress. We offer cheap and affordable funerals that provide comfort and support to grieving families. Let us guide you through this journey with compassion and understanding.
Affordable Prices
At Signature Funeral Services, we believe that saying goodbye shouldn't cost a fortune. Our cheap and affordable funerals are designed to fit within your budget. We offer various packages that cater to different needs, ensuring that everyone can have a dignified farewell for their loved ones without breaking the bank.
Personalised Farewells
Each person is unique, and their farewell should reflect their individuality. With Signature Funeral Services, you can personalise the funeral to celebrate your loved one's life. From selecting meaningful songs to sharing cherished memories, we will work closely with you to create a special and memorable farewell that captures their spirit.
Supportive Staff
During this difficult time, having a supportive team by your side can make a big difference. At Signature Funeral Services, our caring staff will provide you with the support and guidance you need. We will take care of all the details, allowing you to focus on grieving and remembering your loved one.
Simple Process
We understand that planning a funeral can feel overwhelming. That's why we have simplified the process at Signature Funeral Services. Our friendly team will explain everything in a way that is easy to understand. We will handle all the arrangements, making sure that everything runs smoothly, so you can concentrate on healing and cherishing the memories.
Conclusion
When it comes to cheap and affordable funerals, Signature Funeral Services is here to help. We offer personalised farewells, a supportive staff, and a simple process to make this difficult time a little easier for you and your family. Let us take care of the details while you focus on honouring and remembering your loved one. Contact us today to discuss your needs and how we can assist you during this challenging time.
To learn more about our cheap funeral plans in Adelaide contact us today. Our directors will gladly explain our pricing process:
Affordable funerals without compromising quality. Funerals that provide cost-effective options while ensuring  respectful arrangements Call 0882810260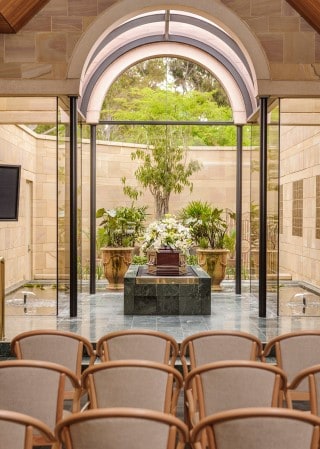 Mawson Chapel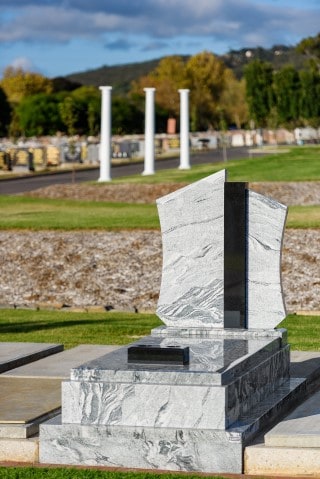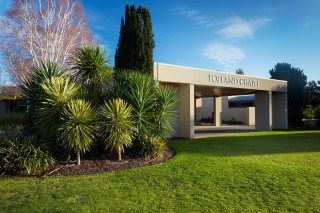 How to Save Money on a Funeral with Signature Funeral Services
Introduction:
Welcome to Signature Funeral Services, where we believe that honouring the memory of a loved one shouldn't be a burden on your family's finances. In this article, we'll show you simple ways to save money on a funeral while still ensuring a meaningful and respectful farewell. Read on to discover how our services can help you navigate this difficult time without breaking the bank.
Planning a Funeral That Fits Your Budget:
When it comes to saving money on a funeral, planning is key. Our compassionate team at Signature Funeral Services will work closely with you to understand your needs and help you make affordable choices that honour your loved one's memory.
Choosing a Simple Funeral Package:
Our "Simple Farewell" package offers a cost-effective option that includes essential services like transportation, preparation, and coordination. By opting for this package, you can ensure a dignified farewell while keeping expenses to a minimum.
Considering Cremation:
Cremation is a popular and budget-friendly alternative to traditional burial. With our "Caring Cremation" service, you can choose a personalised urn and hold a memorial service that celebrates your loved one's life while saving on burial costs.
Exploring Affordable Venue Options:
Funeral costs can escalate when expensive venues are chosen. At Signature Funeral Services, we provide affordable alternatives such as community centres or places of worship for holding memorial services. These options offer a warm and welcoming atmosphere without straining your budget.
Budget-Friendly Flower Arrangements:
Flowers are a beautiful way to pay tribute, but they can be costly. Consider opting for simpler floral arrangements or even DIY options to save money. Our team can provide guidance and support in creating meaningful flower arrangements that won't break the bank.
Minimising Extra Costs:
By carefully selecting additional services like transportation, obituary notices, and catering, you can save money on unnecessary expenses. At Signature Funeral Services, we offer transparent pricing and can help you navigate these decisions within your budget.
Reaching Out to Community Support:
In times of need, your community can provide invaluable support. Signature Funeral Services can connect you with local organisations or charities that may offer financial assistance or resources to help ease the financial burden of a funeral.
Conclusion:
Planning a funeral while keeping costs manageable is possible with Signature Funeral Services. Our team is dedicated to guiding you through this challenging time and offering affordable options without compromising on quality or respect. By considering our simple funeral packages, exploring alternative options, and making informed choices, you can honour your loved one's memory while easing the financial strain. Contact us today to learn more about how we can assist you in saving money on a funeral with Signature Funeral Services.