Signature Funeral Services Recognises the Need for Affordable Funerals in Adelaide, Offering Families Cheap Dignified Funeral Options.
With the passing of a loved one comes a flurry of emotions – and too often is frustration among the most prevalent, with families forced to endure the high costs of arranging a funeral. According to a study by the Council of the Ageing Australia (COTA) (http://www.cotansw.com.au/MediaPDFs/Funerals-Costs.pdf), finding cheap funerals in Adelaide proves difficult, with the average ceremony price ranging from $5,000 to $7,000. This leaves individuals struggling to balance their grief and their available fund.
Signature Funeral Services wishes to change this. We believe that our clients deserve dignified arrangements and fair pricing. That's why we offer affordable funerals in Adelaide, allowing families to create respectful services that don't overwhelm their budgets. To learn more contact our directors today.
Signature Funeral Services: About Us
Since 2007, Signature Funeral Services has followed a simple philosophy – provide families affordable funeral packages in Adelaide, pairing dedicated support with fixed fees. This has allowed us to accommodate all clients, offering them the care they need. Our directors strive always to meet (and exceed) expectations and they do this by delivering fair costs to all.
Too often do families assume that a cheap funeral in Adelaide is impossible. Our services, however, ensure that each arrangement adheres to both ceremonial needs and financial restraints.
Creating Affordable, Dignified Funerals in Adelaide: Our Services
Arranging a fitting tribute proves challenging, with families trying to navigate the mourning process. To alleviate this burden, we offer a cheap dignified option funerals in Adelaide, providing our clients with a fixed-fee platform. This enables us to more efficiently cater plans to all budgets, eliminating concerns of ever-mounting costs.
Our affordable funeral plans in Adelaide include:
This $2090 package addresses all mortuary needs and preparations, providing families with a private ceremony.
This $3135 package hosted at the Salisbury Memorial Park Chapel and provides full crematory preparations.
This $4345 package provides a private or published ceremony if you desire at Centennial Park and offers the full service (including comfortable air-conditioned chapel, and much more).
This $4235 package coordinates with a pre-determined venue and allows families to conduct a respectful service whatever your faith may be.
These cheap option funeral plans in Adelaide – along with our other services, including the Enfield Cremation, the Graveside Burial, and the Garden Cremation – enable our clients to experience a loving farewell for a fair price.
Choosing Affordable Funerals in Adelaide: Our Promise of Quality
Cheap funerals in Adelaide don't demand a sacrifice of dignity. Our services instead connect families to the closure we provide. We simply pair this with a fixed-rate philosophy.
We promise that every affordable funeral in Adelaide celebrates those who have passed – and provides the ones that remain with a greater sense of financial security.
To learn more about our cheap funeral plans in Adelaide contact us today. Our directors will gladly explain our pricing process:
The funeral was flawless. The service, held at St Patrick Catholic Church in Grote Street, was followed by an interment at the historic West Terrace Cemetery.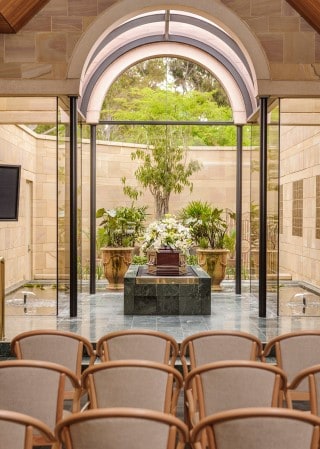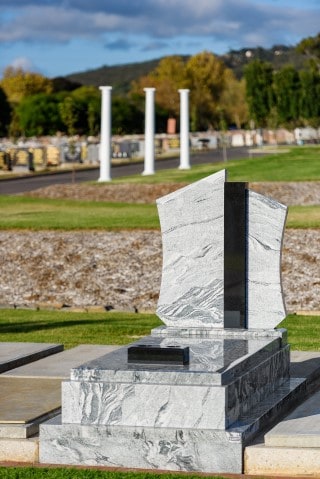 Centennial Park Grave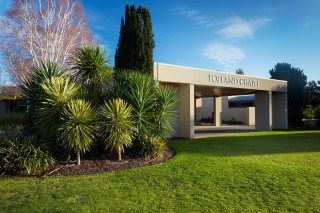 Acacia Chapel