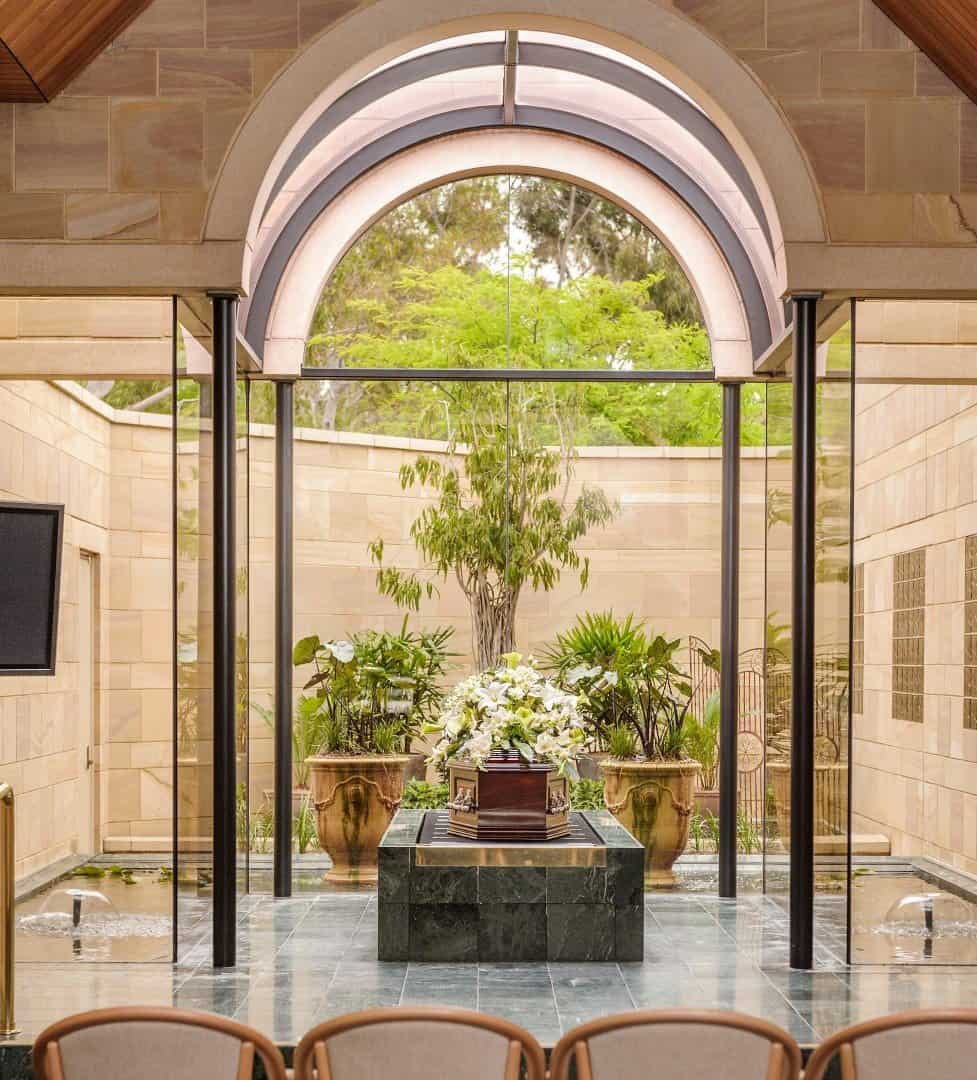 Mawson Chapel at Centennial Park Seats up to 30 People
• Administration Fee
• Transfer from place of death 10am - 4pm within 50 km radius of Adelaide (after hour and scheduled transfer fees apply)
• Final arrangements made by phone consultation 9am - 4pm
• Mortuary shroud provided (7 day accommodation fee may apply)
• Cremation Fee including making crematorium arrangements
• Signature Albatross Cremation Casket (Traditional coffin selection incur an additional fee)
• Designer Silk flowers for the casket during the identification in our mortuary
• Doctors' certificates (private practices may incur additional fees) including Government registration and certification
• Liaising with Births, Deaths and Marriages
• Certified copy of the Death Certificate posted to your nominated address
• Transport to the crematorium
• Cremation fee
• Cremated remains provided in a generic urn
• Viewing time during the identification (required by law & limited to 2 persons)
• Notification when your cremated remains are available for collection
Professional Service Fee: $2090.00* Inc gst
(*This is an accurate estimate of the total minimum price for the least expensive combination of products Signature Funeral Services offers to customers.)
$3135 Signature Funeral Package at Salisbury
• Administration Fee
• Transfer from place of death, 24 hours, 7 days within 100 km radius of Adelaide
(after hour and scheduled transfer fees apply)
• Final arrangements by telephone or with your family in the comfort of your own home
• Mortuary care and preparation (accommodation fee may apply)
• Cremation Fee including making crematorium arrangements
• Liaising with clergy, florists, caterers (Clergy/ Church may require a donation)
• Signature Albatross Cremation Casket, picture below (Traditional coffin selection incurs an additional fee)
• Permanent botanicals for the casket picture below
• Music from our extensive library
• Ex service personnel requirements
• Doctors' certificates (private practices may incur additional fees) including Government registration and certification
• Certified copy of the Death Certificate
• Spains Road Salisbury Downs Chapel Hire (90 seated), picture below.
• Memorial Pages
• The use of one of our stretched hearses on the day of the service
• Signature Staff
• Cremated remains provided in a generic urn
• Viewing time prior to the commencement of the service
Professional Service Fee: $3135.00* Inc gst
(* This is an accurate estimate of the total minimum price for the least expensive combination of products Signature Funeral Services offers to customers.)
$3877 Signature Funeral Package at Enfield
• Administration Fee
• Transfer from place of death, 24 hours, 7 days within 100 km radius of Adelaide (after hour and scheduled transfer fees apply)
• Final arrangements by telephone or with your family in the comfort of your own home
• Mortuary care and preparation (accommodation fee may apply)
• Cremation Fee including making crematorium arrangements
• Liaising with clergy, florists, caterers (Clergy/ Church may require a donation)
• Signature Albatross Cremation Casket (Traditional coffin selection incur an additional fee) pictures below
• Permanent botanicals for the casket pictures below
• Music from our extensive library
• Ex service personnel requirements
• Doctors' certificates (private practices may incur additional fees) including Government registration and certification
• Certified copy of the Death Certificate
• Enfield Memorial Park Chapel Hire pictures below
• A Celebrating Life Photo presentation
• Memorial Pages
• The use of one of our stretched hearses on the day of the service
• Signature Staff
• Cremated remains provided in a generic urn
• Viewing time prior to the commencement of the service
Professional Service Fee: $3,877.50* Inc gst
(*This is an accurate estimate of the total minimum price for the least expensive combination of products Signature Funeral Services offers to customers.)
$4345 Signature Funeral Package at Centennial Park
• Administration Fee
• Transfer from place of death, 24 hours, 7 days within 100 km radius of Adelaide (after hour and scheduled transfer fees apply)
• Final arrangements by telephone or with your family in the comfort of your own home
• Mortuary care and preparation
• Cremation Fee including making crematorium arrangements
• Liaising with clergy, florists, caterers (Clergy/ Church may require a donation)
• Signature Albatross Cremation Casket (Traditional coffin selection incur an additional fee) pictures below
• Permanent botanicals for the casket pictures below
• Music from our extensive library
• Ex service personnel requirements
• Doctors' certificates (private practices may incur additional fees) including Government registration and certification
• Certified copy of the Death Certificate
• Mawson (30 seated) or Florey (90 seated) Chapel Hire pictures below
• Memorial Pages
• The use of one of our stretched hearses on the day of the service
• Signature Staff
• Cremated remains provided in a generic urn
• Viewing time prior to the commencement of the service
Professional Service Fee: $4345.00* Inc gst
(*This is an accurate estimate of the total minimum price for the least expensive combination of products Signature Funeral Services offers to customers.)
• Administration Fee
• Transfer from place of death, 24 hours, 7 days within 100km radius of Adelaide (after hour and scheduled transfer fees apply)
• Final arrangements by telephone or with your family in the comfort of your own home
• Mortuary care, preparation and dressing
• Making cemetery arrangements
• liaising with clergy (Clergy may incur a donation), florists and caterers
• 6 handle polished & lined coffin (A particular coffin selection would incur an additional fee)
• Permanent botanicals for the coffin if required pictures below
• Music from our extensive library
• Crystal clear wireless public address and CD music system (for a graveside service)
• Canopy and chairs (for a graveside service)
• White grave marker cross with black laser cut lettering if required
• Certified copy of a Death Certificate
• Government registration and certification completed (private practices may incur additional fees)
• The use of one of our stretched hearses on the day of the service
• Memorial Pages
• Signature staff
• Viewing time prior to the commencement of the service
Professional Service Fee: $3850.00* Inc gst
(*This is an accurate estimate of the total minimum price for the least expensive combination of products Signature Funeral Services offers to customers.)
• Administration Fee
• Transfer from place of death, 24 hours, 7 days within 100 km radius of Adelaide (after hour and scheduled transfer fees apply)
• Final arrangements by telephone or with your family in the comfort of your own home
• Mortuary care and preparation (accommodation fee may apply)
• Cremation Fee including making crematorium arrangements
• Liaising with clergy, florists, caterers (Clergy/ Church may require a donation)
• Signature Albatross Cremation Casket (Traditional coffin selection incur an additional fee)
• Permanent botanicals for the casket
• Music from our extensive library
• Ex service personnel requirements
• Doctors' certificates (private practices may incur additional fees)
• including Government registration and certification
• Certified copy of the Death Certificate
• Memorial Pages
• The use of one of our stretched hearses on the day of the service
• Signature Staff
• Cremated remains provided in a generic urn
• Viewing time prior to the commencement of the service
Professional Service Fee: $4235.00* Inc gst
(*This is an accurate estimate of the total minimum price for the least expensive combination of products Signature Funeral Services offers to customers.)
Administration Fee
Transfer, 24 hours, 7 days within 100km radius of Adelaide (after hour and scheduled transfer fees apply)
Final arrangements with your family in the comfort of their own home
Mortuary care and preparation
Cremation Fee including making crematorium arrangements
Liaising with clergy if needed, florists, caterers (Clergy may require a donation)
Signature Albatross Cremation Casket (Traditional coffin selection incur an additional fee)
Designer Silk flowers for the casket
Music from our extensive library or you can specify
Ex service personnel requirements
Doctors' certificates (private practices may incur additional fees) including Government registration and certification
Certified copy of the Death Certificate
Memorial Pages
The use of one of our hearses on the day of the service
Professional Service Fee: $4235.00* Inc gst
(*This is an accurate estimate of the total minimum price for the least expensive combination of products Signature Funeral Services offers to customers.)
$4620 Natural Earth Burial
Administration Fee
Transfer from place of death, 24 hours, 7 days within 100 km radius of Adelaide (after hour and scheduled transfer fees apply)
Final arrangements by telephone or with your family in the comfort of your own home
Mortuary care and preparation (accommodation fee may apply)
Traditional jute shroud made from natural fibres (Natural Wicker Coffin if required would be an additional fee)
Making Cemetery arrangements (All cemetery costs are in addition to our service fee)
Liaising with clergy, florists, caterers (Clergy/ Church may require a donation)
Music from our extensive library
Crystal clear wireless PA System including CD music player
Service and Committal graveside including canopy and chairs (if required)
Certified Death Certificate, Government registration and certification completed (private practices may incur additional fees)
The use of one of our stretched hearses on the day of the service
Memorial Pages
Signature staff
Viewing time prior to the commencement of the service
Professional fee $4620.00* Inc GST
(*This is an accurate estimate of the total minimum price for the least expensive combination of products Signature Funeral Services offers to customers.)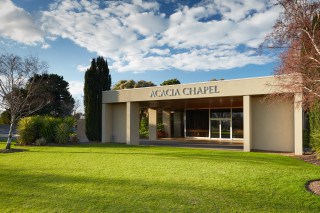 Acacia Chapel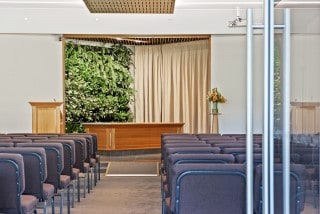 Folland Chapel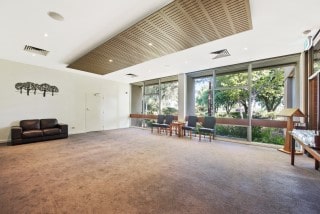 Lounge at Enfield Memorial park
In our experience, a fixed cost at a fair and compassionate price, full-service funeral includes everything you would reasonably want or need. At the same time, we are more than happy to assist you in ensuring the funeral service reflects your every wish.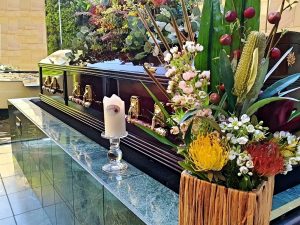 Why Choosing a Funeral Director in Adelaide is an Important Decision?
Choosing a Funeral Director in Adelaide or anywhere is an extremely important decision. You need a funeral service with genuine compassion, warmth and caring. Signature Funeral Directors Adelaide provides that, sharing the experience with you. We will help you decide which funeral plan is going to best meet your recently departed love ones wishes as well as your own. Our funeral director will go through available funeral services and plans, be it a burial service or a cremation.
No one particularly likes having to organise a funeral, which is why we take great care in helping you select the appropriate memorial service and explain in easy to understand terms how the service is carried out.
When you are in need of a Funeral Director a quality funeral director from Signature Funerals will help you through your time of need. Our experienced operators will take care of all of the details, including the little but essential details that need to be handled, so that you can spend important time with your family and friends in this time of sadness.
As with many things in life it is the small details that matter. Our funeral directors may suggest a personalised approach such as playing your dearly departed's favourite song, or displaying unique items like a footy jumper or band instruments. Saying goodbye in the most heartfelt way is often the very best way to symbolise the life of your loved one.
Our funeral directors provide the best possible support and care during this time. Our modern approach and range of funeral plans allow you to have a variety of choice in how you want your loved one to be remembered. Our funeral memorial services incorporate the latest audio and video technology and along with photos can create a theme that best represents your loved one.
Let our experienced funeral directors explain all of the ins and outs of funeral arrangements and tailor a ceremony to suit your individual requirements. We do care very much and ensure our prices are affordable, which means you will not be left too far out of pocket during this time.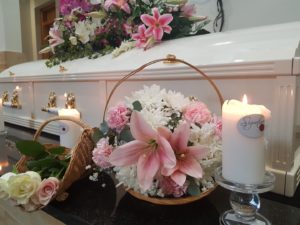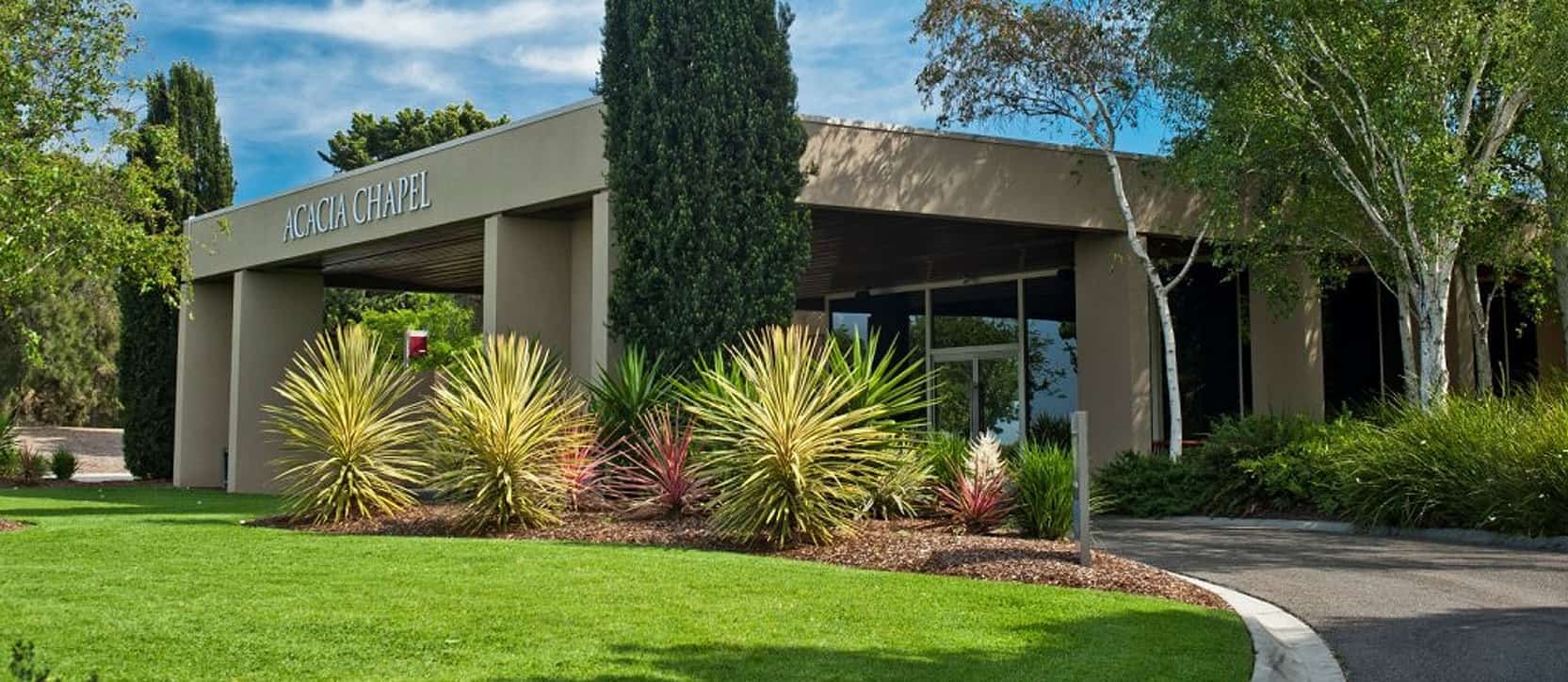 Folland Chapel Enfield Memorial Park