Benefits of Planning in Advance with Adelaide Funeral Home Signature Funeral Services
Many people decide to arrange their funeral and burial in advance. Preplanning gives you the freedom to choose how your final arrangements are carried out, taking this burden off your family later. When you make arrangements ahead of time, you can take all the time you need to make informed decisions and to talk these decisions over with your loved ones. Preplanning also offers valuable financial benefits. Also, when you make advance arrangements for yourself, you can personally choose the service options you prefer.
Preplanning your funeral just means that you are making decisions now based on your individual preferences about how your final arrangements will be handled. This means that you can reduce the concerns your family will have to cope with down the road. Your arrangements may include professional services, transportation, preparation, visitation facilities, the ceremony, and items such as your casket and other related items. At Signature Funeral Services, we are happy to discuss your pre-planning choices with you and help you make the best decisions for you and your loved ones.
Why Preplanning Funeral Services Makes Sense
Taking care of your arrangements in advance helps you and your family in several ways. The most obvious benefits are financial. First, when you prepay at funeral homes in Adelaide, you pay in today's figures without worrying about rising prices in the years to come. Also, your estate won't owe money on funeral expenses, and more of your assets will go directly to your family. You also have the opportunity to determine exactly how much your funeral will cost and allocate a portion of your savings to cover these costs. Your family also won't incur unexpected additional expenses at the time of the funeral.
However, financial benefits aren't the only reason to pre-plan and prepay; there are also significant emotional benefits. When you make plans in advance with a funeral home, you and your family can take more time to consider the options and make educated decisions without feeling rushed. Your family members will have less to worry about during an already-difficult time, and you'll feel good knowing that you've taken care of these arrangements and made things easier for your loved ones.
Signature Funeral Services, Funeral Home in Adelaide
At Signature Funeral Services, we understand that thinking about funeral homes can feel overwhelming. That's why we offer professional, respectful, and quality funeral services. We service all of Adelaide as well as some regional cemeteries. We have several ways of making these difficult choices easier for you and your family, from pre-planning and prepaying to our all-inclusive funeral packages that allow you to turn over the arduous task of the organisation to us. If you'd like, we can help you prearrange and prepay a dignified, full-service Signature Funeral and relieve your loved ones of the financial stress and
responsibility at an emotionally trying time. This option also allows your assurance that your wishes are documented and that your money is not wasted. Contact one of our caring and professional funeral directors today to find out how to get started.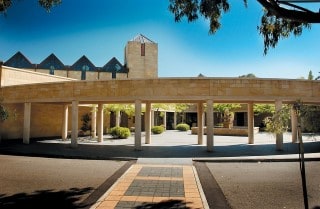 Funeral Home using Centennial Park