Funeral Services, Directors & Homes in Centennial Park
If you live in the South of Adelaide, Centennial Park offers a beautiful location to celebrate and honour the life of a loved one who's no longer with us.
At Signature Funeral Services we can arrange a beautiful, dignified funeral in Centennial Park for your loved one, that will help you to say goodbye to a special person in quiet, tranquil surroundings.It's a popular place for Adelaide families to pay tribute and enable their loved ones to rest in peace.
Lay your loved ones to rest in the tranquil oasis of Centennial Park
When you're making the difficult decision of where to hold your loved one's funeral, Centennial Park is an ideal choice. Its well-kept lush gardens have created a tranquil oasis where you can reflect on the life they had and the joy that they brought into your life and the life of others.With three non-denominational chapels of varying sizes and styles, every size of funeral party can be accommodated.
And whether you choose to hold the funeral service in the Mawson chapel, the Florey chapel or the Heysen chapel, you'll be able to screen family photos or videos on the large audio-visual equipment for that extra personal touch.
We're experts in organising thoughtful, dignified Centennial Park funerals
We all want our loved ones to have an appropriate final farewell. As funeral directors with over 10 years' experience, we ensure that every detail of the funeral is taken care of. From mortuary care and preparation, funeral notices, transportation and all certification to liaising with clergy members, florists and caterers, music arrangements, our beautiful Signature Caskets, and memorial pages, your Centennial Park funeral
Plus, we'll give you the support and care that you need at this difficult time too. It's one reason why we're the funeral directors Adelaide bereaved choose to organise a funeral in Centennial Park.
Plan and prepay for your own Centennial Park funeral
If you've decided that you'd like Centennial Park to be your final resting place, why not plan and prepay for your funeral with Signature Funeral Services? We'll help you to make all those decisions about your final farewell, and get them down on paper.
From choosing your music, flowers and casket to detailing your decision to be privately cremated or interred, we'll ensure that all your wishes are carried out when the time comes.
By planning and paying for your funeral now, you'll relieve your family of having to take care of arrangements, and ensure that they don't have to suffer the financial burden that paying for an unexpected funeral can bring.
Arrange an appointment to organise a Centennial Park funeral
As with all our funerals in Adelaide, our funerals in Centennial Park are all-inclusive at fixed prices to suit all budgets. We also provide prepaid funeral services in Adelaide as well as in Elizabeth & Salisbury.
Find out more by calling (08) 8281 0260, or 1300 199 299, sending an email to [email protected], or completing our online form.
Signature Funeral Services
Client Services
PO Box 494
Enfield SA 5085
Phone: (08) 82810260 or 1300199299
Fax: (08) 82810222
Email:
[email protected]
Proudly South Australian Owned & Operated
Online
Use our convenient online form to request further information about our Centennial Park services or cremation process. Our team will provide a prompt reply.
Perfect location South of the city in Pasadena this is a Full Dignified Service in a comfortable chapel with beautiful surrounds +big screen to play your DVD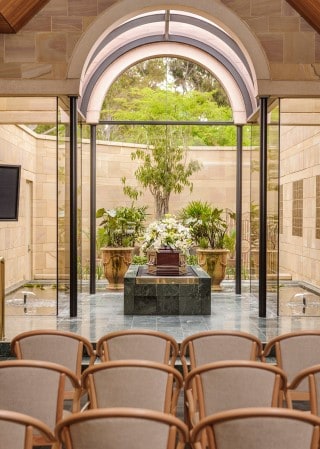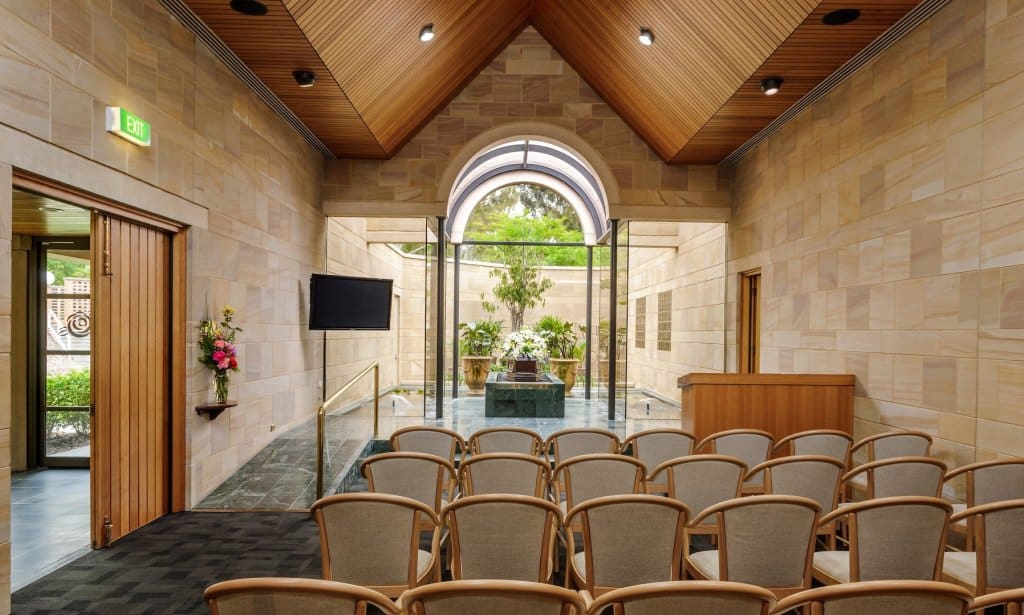 Mawson Chapel